Increase Your Sales Through Consumer Education and Retention!
We keep it simple and increase your profits by 140 - 260%
With a proven program that increases sales, margins and customer retention Happy Hour Unlimited works across multiple retail industries providing a unique POP sales advantage.  Educate your customers with retainable info (available in a reliable hard copy format or a digital option thru use of a QR code).  Branded with your logo and contact info, you have the perfect cross-marketing tool that results in customer satisfaction and increased sales for your retail store whether it be a supermarket, liquor store or other off-premises business.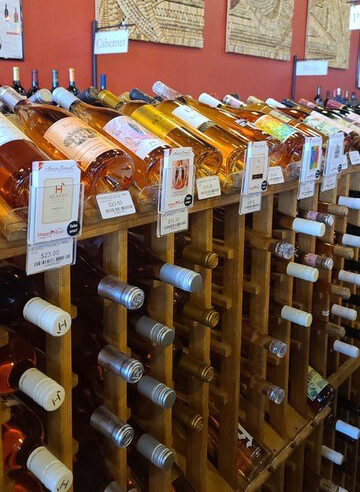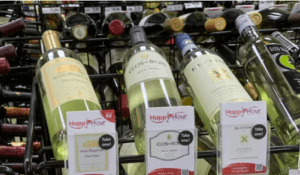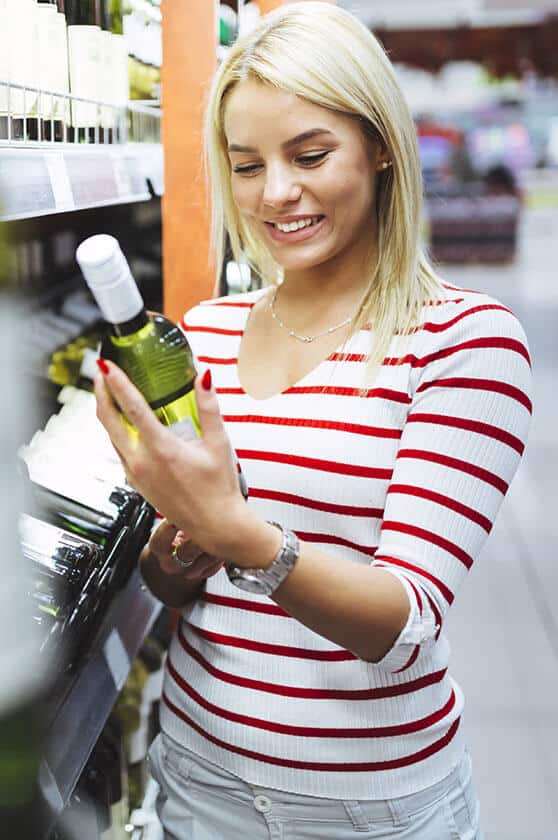 Turn a confused customer into an educated customer.
Choose the spirits you want to sell the most and Happy Hour Unlimited does the rest. This is a total turn-key program, personalized for your stores, employees and customers.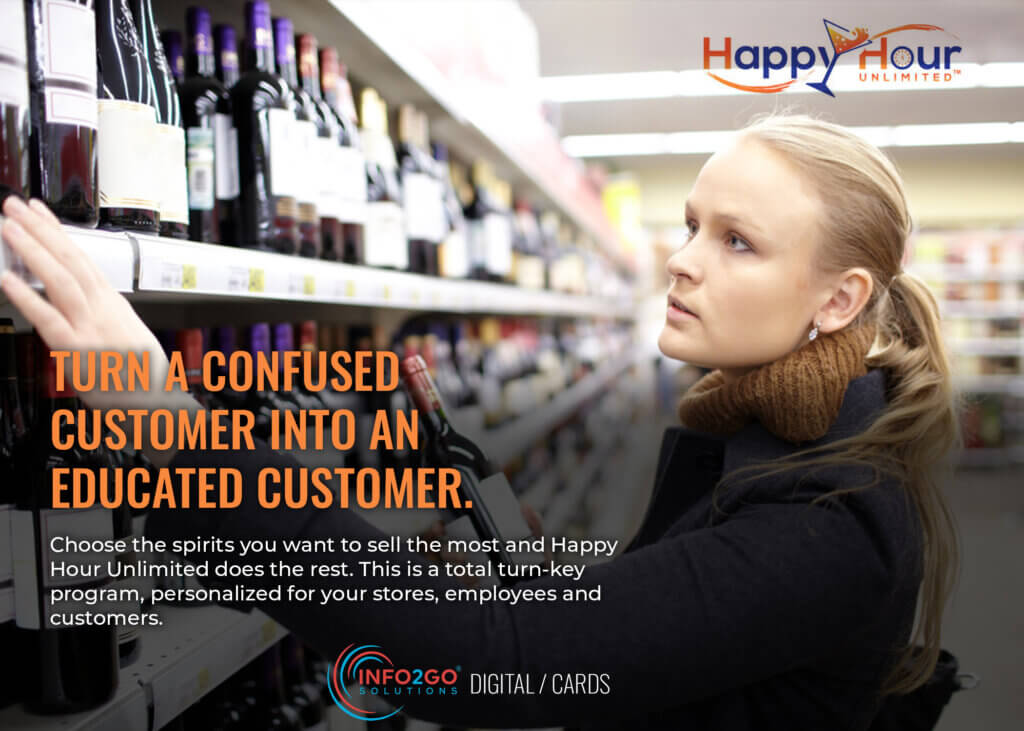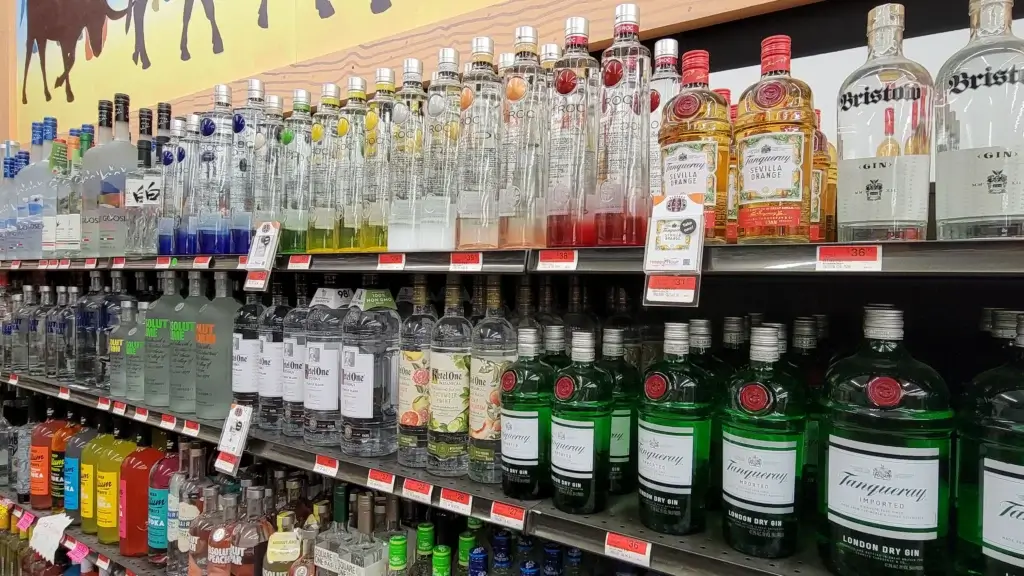 When you Educate your Customers and Retail teams Higher Margins and Profits are the result.
What can our cards do for you and what can they provide?
Shoppers find our cards and read the important details they need to know about their purchase. Consumer ratings, taste profiles, and food pairings are important details consumers want to know before buying. Pick the wrong choice and the customer will be unhappy and it will reflect back on your store. Pick RIGHT and that happy customer comes back for more of the same and recommends your store.
Our unique take-away cards work SO MUCH BETTER than shelf-talkers which stay in your store and clutter the presentation for the customer. In fact, the information on those shelf-talkers stays on the customer's mind about as long as it takes them to get to the end of your aisle. Then poof, it's gone! Whereas our retention cards go home with the customer with the bottles they purchased, along with others they will consider for future purchases. You can even throw additional cards into their bags at check-out for an easy advertising opportunity. And that's the beauty of our cards because once they are back at the customer's home they will get viewed again and will be passed around to family and friends. When they throw that party and the guests ask about the great wines, spirits and beers they drank your customer can show them the cards for reference. That means more educated customers and more potential buyers for you!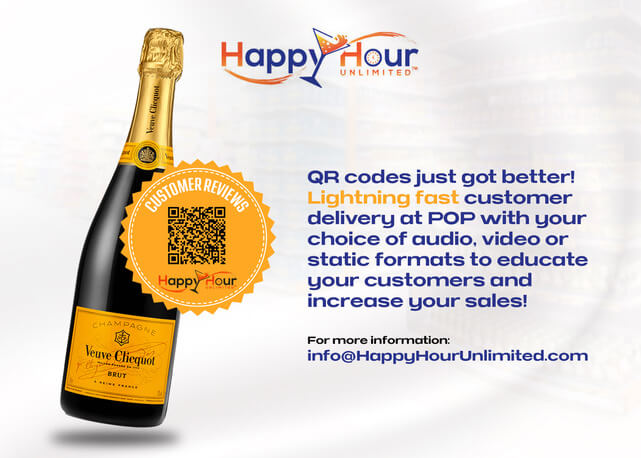 Happy Hour Unlimited offers you QR code functionality to the cards so that the retention factor is increased dramatically and the chosen product, and YOUR STORE NAME stays in front of that customer. If you have an online sales portal then we can link that QR code directly to your store's shopping basket for instant repeat sales. Our QR Codes provide audio, video and static product reviews.
Our Happy Hour cards effectively replace floor staff in your store at no cost and provide the valuable answers to questions your customers want to know. No more worrying about untrained staff who don't know and don't care to learn about your product line. As for those few trained staff who can answer those questions you won't have to fear losing their knowledge when they leave for another job since our cards retain that knowledge. And your cashiers won't be interrupted with questions they can't answer either. These are real and are often-forgotten store issues, and they are costing you profit margin.
Happy Hour Unlimited educational take-away cards solve that problem.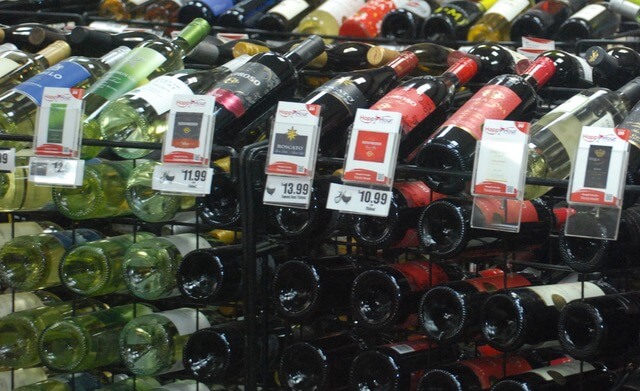 Too many choices and too little information - but we solve that issue!
Happy Hour Unlimited cards: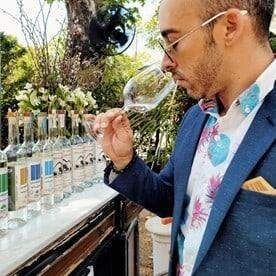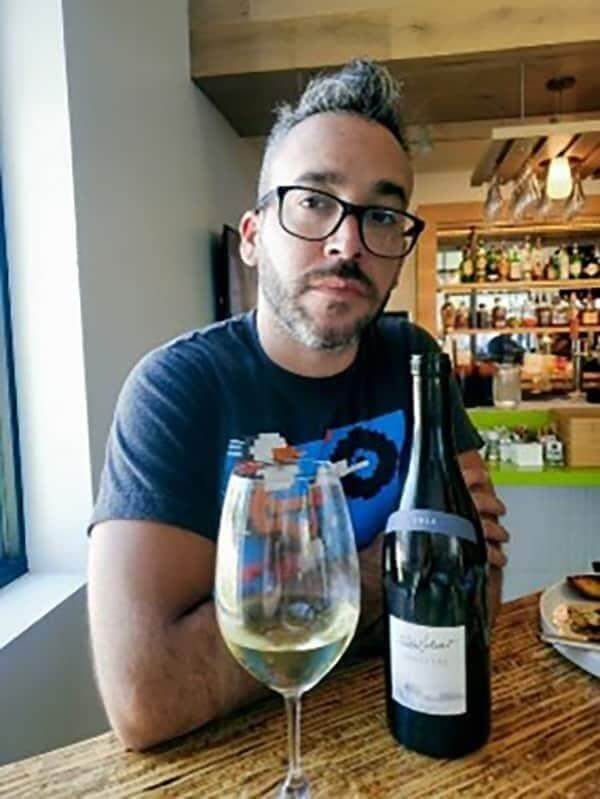 Ron Flecha has joined Happy Hour Unlimited as Chief Wine & Spirit Advisor! Ron's assistance in helping our retail clients showcase their best offerings provides a new dimension to Happy Hour Unlimited's unique suite of marketing services. Ron is a top-rated sommelier who will channel his passion for wine and spirits into educating buyers and wine managers who seek better business tactics. His 10 years of running his own store also gives him a direct understanding of retainable point-of-purchase advertising and the valuable link between the education of customers and its corresponding increase in sales.
Buying smarter by knowing what to buy and when is an advantage that will boost sales in any market. Ron's guidance to retailers in market trends, best purchasing practices, and monthly/seasonal analysis of products combined with demographic evaluation provide the edge your business needs to stay competitive and increase profits.
As Ron will tell you, every wine and spirit has a story to tell. Under his direction your customers taste the sweet earthiness of rich Napa Valley soil, catch the echoes of laughter from harvesters in a Rhine River valley, or learn that Kentucky distillery family's secret barrel charring technique. Your wines and spirits will become part of your customers' own stories and memories. And your store will be not only a place to pick up their next bottle of pleasure, it will become a destination to discover new stories.
Happy Hour Unlimited provides solutions, opportunities and information in a unique way that none of our competitors can match. Contact us today and let's get busy increasing your wine, spirit & craft beer sales!